RALEIGH-CLEMENT CYCLOCROSS TEAM'S BEN BERDEN CLINCHES "CROSS AFTER DARK" SERIES TITLE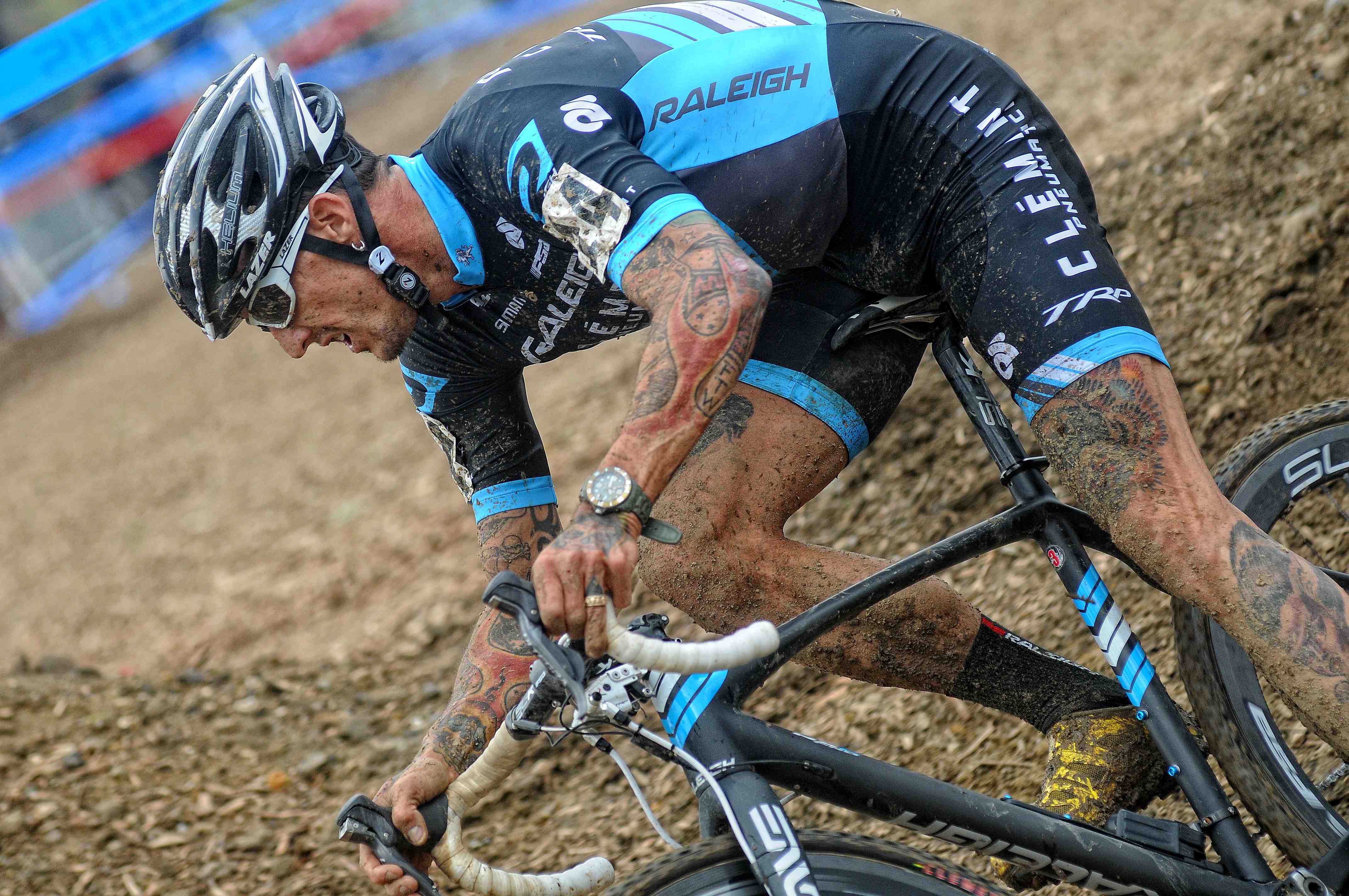 KENT, Wash. – It all came down to the final race of the series. Like last year, the culminating "Cross After Dark Cyclocross Series" race proved to be a battle for top honors. Determined not to be nudged off the top spot of the podium again, Raleigh-Clement Cyclocross Team's Ben Berden (BEL) raced to a third-place finish on day one of CXLA to capture the men's overall series title.
Racing under the lights on Saturday at the Los Angeles State Historic Park, the two-day, UCI Category 2 CXLA event is the final meeting in the four-race Cross After Dark Series.
Berden, who took second-place overall in the series last year to Cannondale's Ryan Trebon (USA), was pitted in a similar position heading into the weekend's races. With Trebon looking to grab his second consecutive series win, Berden pedaled his way to third place at the CXLA and was able to hold off Trebon (who finished second at CXLA) for the Cross After Dark Series men's title. Berden finished the race with a time of 57 minutes, 8 seconds – one second behind Trebon – in the 40-racer field.
The Cross After Dark Series started in September with hot, dry weather in Las Vegas, then hit the soggy mud of St. Louis and Cincinnati before wrapping up in L.A. Berden took third place in Las Vegas, first in St. Louis, and third again in L.A. At the Cincinnati event, a mechanical problem forced him to DNF, but consistency in the other rounds ensured an overall series win.
Also at CXLA, Raleigh-Clement's Caroline Mani (FRA) scored a pair of season-best third-place finishes, indicating her form is peaking just in time for the big events ahead. A two-time French National Champion, Mani is currently focused on the U.S. circuit, but the National Championships are a major goal for her again this season.
Team rider Craig Etheridge (USA) won the singlespeed category at CXLA, pushing his win tally to 15 for the season in the one-gear class. A standout rider on the cyclocross circuit, Etheridge is also a bike messenger and two-time winner of the unique Cycle Messenger World Championships.
Racing a grueling schedule of events coast-to-coast, the Raleigh-Clement Team's next race is in Bend, Ore. (Dec. 8-9) for the final weekend in the U.S. Gran Prix of Cyclocross – the country's top race series. Berden currently sits in third overall, Mani in eighth, Team rider Allen Krughoff (USA) in 20th, and singlespeeder Etheridge in first.
For more about the Raleigh-Clement Team, please visit: http://clementcycling.com/category/teams
For more about Raleigh cyclocross bikes, please visit: http://www.raleighusa.com/bikes/cyclocross/.